Book now
+380 322 403 777
+380 962 403 777
20 February 2023
views: 590
Business lunches in Lviv. Current offers

All nutritionists emphasize: lunch is the most important meal of the day, it should never be skipped or eaten on the go. Lunch should make up approximately 40 percent of the food consumed for the day, because it is in the middle of the day that all vitamins, minerals and trace elements are best absorbed. Hotel "Swiss" in Lviv recommends establishments in Lviv where you can have a delicious lunch.
Valentino Restaurant in Lviv

Where: str. Nyzhankivskogo, 20
When: 12:00-15:00, except Sat - Sun
How much: UAH 250
Valentino is a restaurant of Italian cuisine, with an elegant interior and refined atmosphere. It is located in the center of Lviv, not far from Rynok Square. The highlight of the restaurant is the terrace with a panoramic view of the ancient city. Banquets, romantic dinners, corporate events or business meetings are often held here. The restaurant will be a great place for lunch with friends or colleagues. The list of dishes for a business lunch includes: salad, first and second courses of your choice. For example, it can be Caesar salad, pumpkin cream soup, spinach and chicken strudel, or Italian pasta. You choose from the options on the menu according to your taste.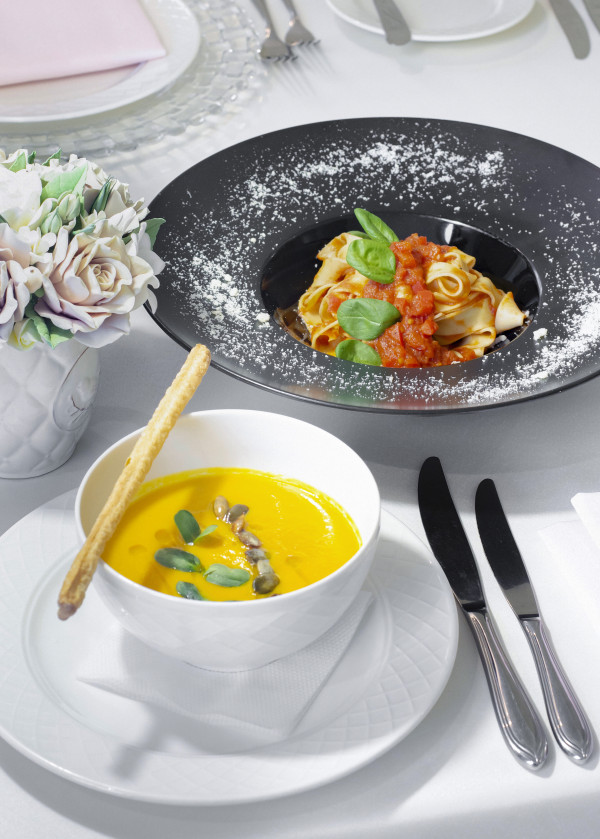 Budzzini

Where: str. Doroshenko, 8
When: 12:00-16:00, except Sat - Sun
Budzzini - an restaurant in Lviv. The menu mainly consists of Italian dishes. The interior of the restaurant combines modern classics and Italian trattoria motifs. Among the signature items on the menu: Neapolitan thin crust pizza with a variety of toppings, ravioli with shrimp, grilled camembert with pear, risotto. The establishment also offers complex lunches at reasonable prices. They include first and second courses, a drink can be ordered additionally.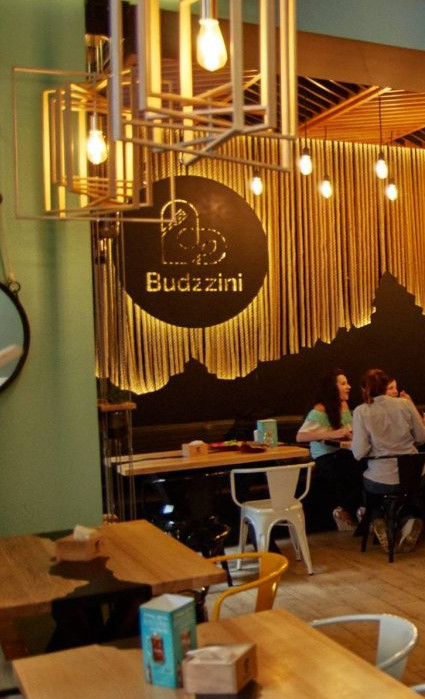 Cloud no. 7 Panorama

Where: Sq. Soborna, 14 (Roksolana shopping center, 7th floor)
When: 12:00-16:00, except Saturday and Sunday
Cloud no.7 Panorama - the establishment is located on the roof of the "Roksolana" shopping center in the center of Lviv, the location has a summer terrace with a panoramic view of Lviv. Here you can organize business meetings, dinners with a loved one, various kinds of celebrations. The restaurant's menu includes dishes from European, Asian, Ukrainian, Japanese and fusion cuisines. Here they prepare interesting author's cocktails and a wide wine list. The establishment also prepares business lunches - every day, you can order a lunch set, which includes the first and second courses, a salad and a drink.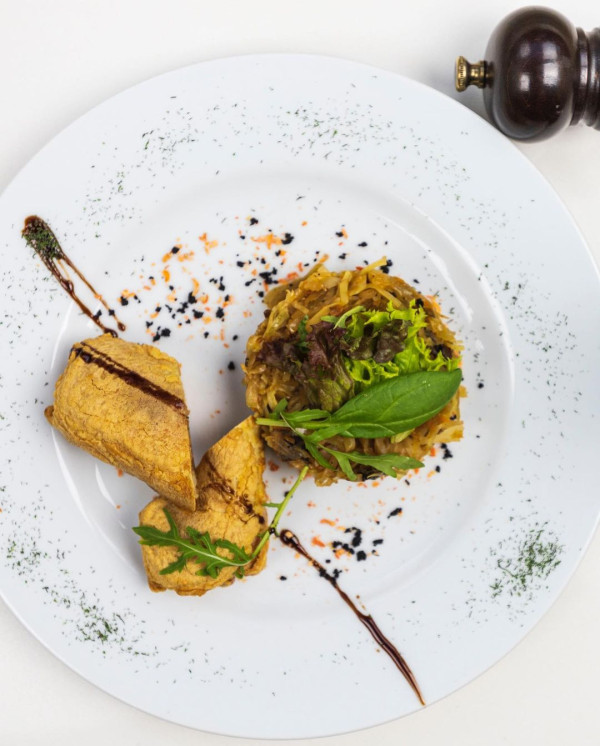 Hrushevsky Cinema & Jazz

Where: Ave. Shevchenko, 28
When: 12:00-16:00, except Sat - Sun
Hrushevskyi Cinema & Jazz - a restaurant in the central part of Lviv with a history It combines the atmosphere of real music, you can come to watch movies, to art exhibitions and, of course, to delicious cuisine and service. If you are looking for a place for a business lunch with colleagues, or just decided to have lunch in a nice atmosphere - come here. The establishment offers business lunches, which include a salad, first and main dishes and a side dish. The establishment also has a children's menu.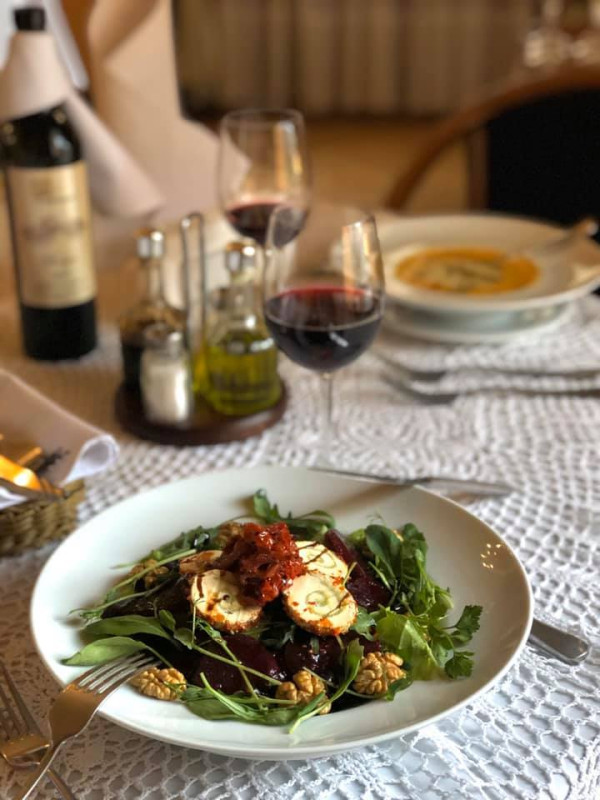 Grand Cafe Leopolis

Where: Sq. Market, 1
When: 13:00-18:00
A place where history brews. Here you can learn about curiosities and events that happened in Lviv since people learned to take pictures.
Here you can order "dinner towers" - delicious food and original presentation. The menu offers three variants of towers: mushroom, fish and meat. For example, "fish" includes a creamy soup with salmon, scallops, potatoes, broccoli, leeks and corn; cream cheese with aromatic sauce and homemade bread. In addition, here you can taste original desserts, order lavender coffee, buckwheat tea or author's rose mulled wine.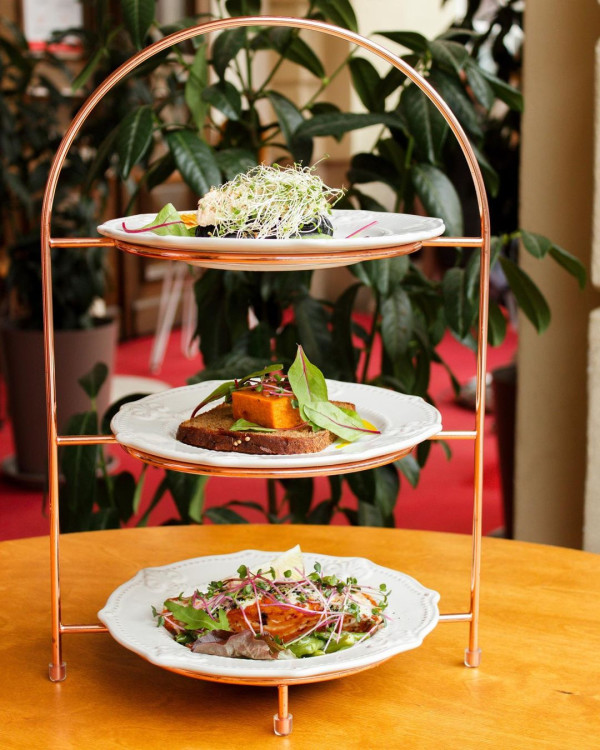 Green Garden

Where: str. Rudansky, 1
Where: str. Tershakovtsiv, 5
When: 12:00-14:00, except Sat - Sun
Green Garden is another popular establishment in Lviv where you can have a delicious lunch. The name fully corresponds to the interior design of the establishment - a lot of living greenery in the decor, rich emerald shades of furniture, paintings with the image of trees.
There are many dishes on the menu: hot and cold appetizers, focaccia, pizza, pancakes, pasta, ramen, rolls, WOK menu dishes, salads... In order not to get confused with the choice of what to order for lunch - choose a complex business lunch , which matches your preferences. The establishment offers three menu options. For example, choose a complex of cream soup, pasta and a drink - hearty and tasty.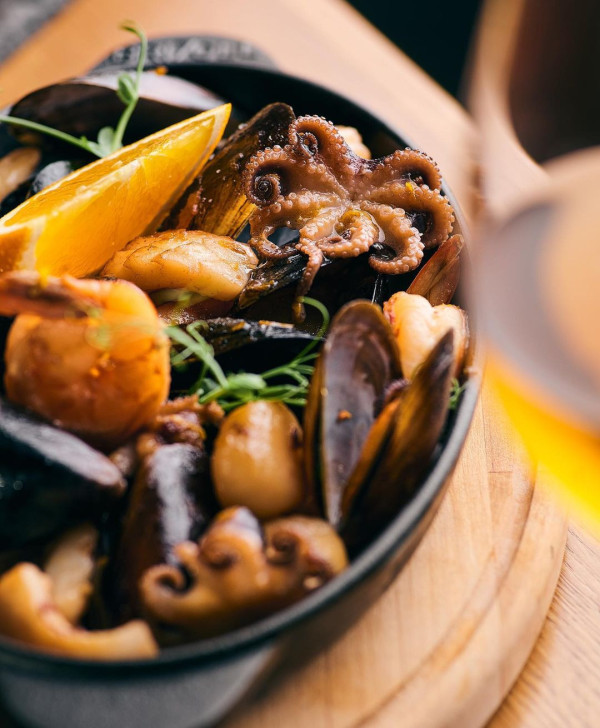 Videnska coffee shop

Where: Ave. Svobody, 12
When: 12:00-16:00, except Sat - Sun
Videnska coffee shop is one of the first coffee shops in Lviv, which started its work back in 1829. The establishment is great for a rendezvous over a cup of coffee or a business meeting with colleagues. The menu includes several options for business lunches, guests can choose a complex to their taste. For example, here you can order Ukrainian borscht, baked beet salad or Austrian schnitzel.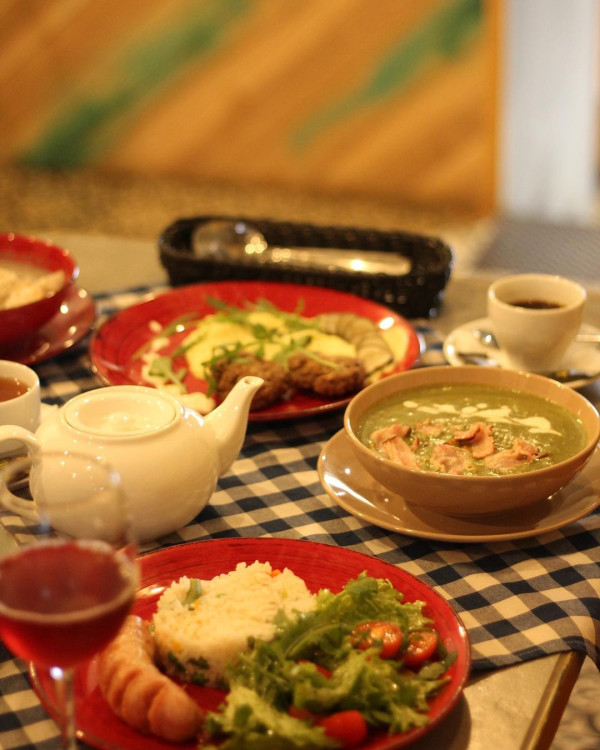 Park. Art of Rest

Where: str. Vitovsky, 43A
When: 12:00-16:00, except Sat - Sun
Park. Art of Rest is a restaurant complex located in the Park of Culture in Lviv. The menu includes dishes from European cuisine, and the wine list has more than 150 wine items. A breakfast menu is offered on weekends, and business lunches are served on weekdays. An option with traditional borscht and fried dumplings, or a business lunch that includes sushi rolls with mackerel, cream cheese and unagi sauce - choose what you like today.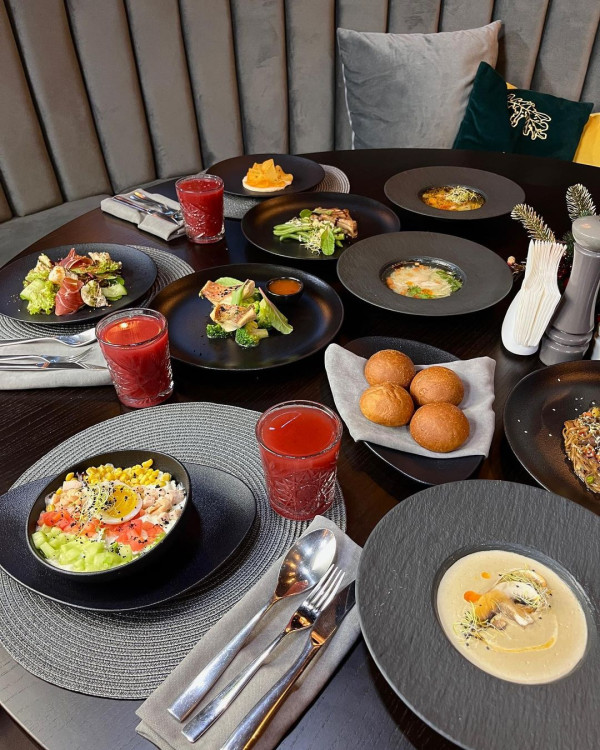 White lion

Where: str. Lesya Ukrainka, 15
When: 12:00-16:00, except Sat - Sun
The White Lion pub is located close to the Opera House. The establishment offers a wide selection of Ukrainian cuisine, there is also a special offer - "lion's" portions, which are designed for four people. We recommend ordering a portion of traditional dumplings with potatoes, with meat and cabbage, Galician dumplings and banosh. For beer connoisseurs, more than 30 types of beer from Germany, Austria, the Czech Republic, France, Ireland, Holland, Austria and Mexico are offered here. White Lion has a special offer of the lunch menu, under which you can order a full business lunch (salad, first and hot dishes, a side dish and a drink).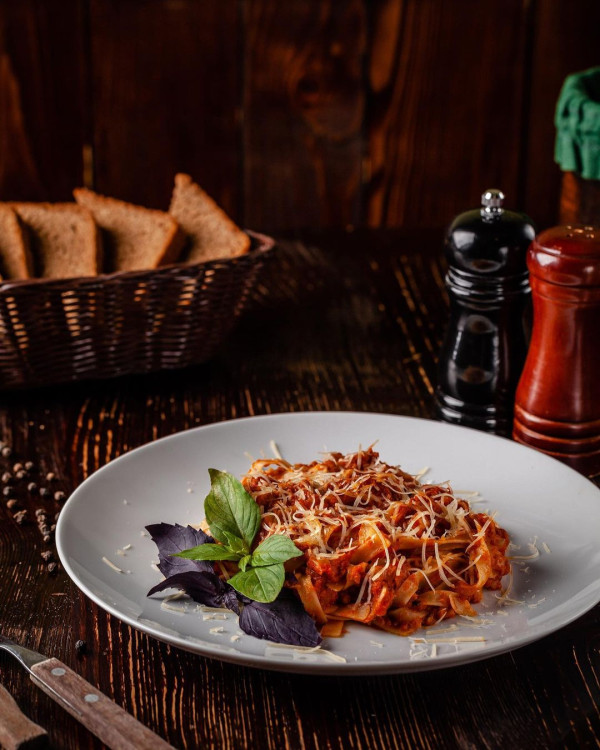 Underground Kindrat

Where: str. Valova, 25
When: 12:00-15:00, except Sat - Sun
Restaurant "Underground Kindrat" is one of the best places in Lviv to try Galician cuisine. Here you can taste borscht made from young beets, bograch with smoke, Galician zhurek, deruni with meat filling, baked trout (trout), black sausage, potato dumplings, and many other delicious and original dishes.